Author: Elza Birzniece | 6 minute read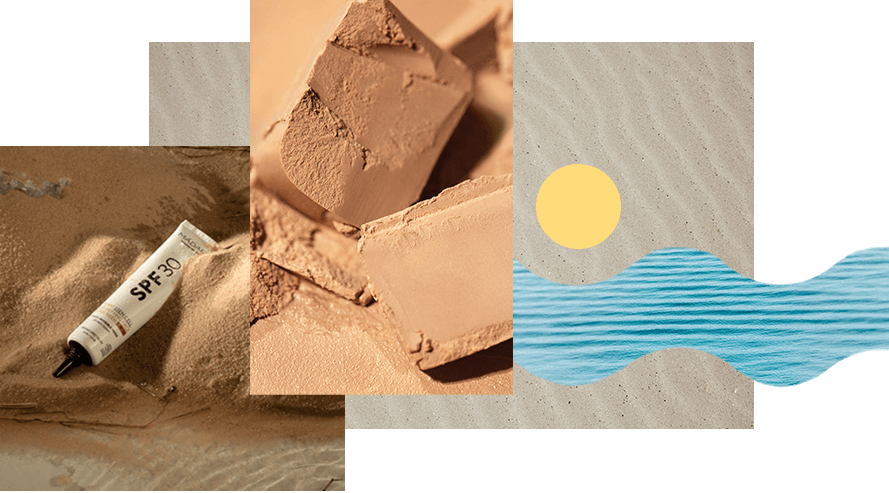 The world of sunscreen can be daunting, so here's the do's and the don'ts of SPF to make sure your skin and the sun stay on friendly terms this summer (and all year long).
Do use sun protection daily
Come rain or shine, sun protection is a daily essential – even indoors. Only UVB rays are lessened by clouds and winter, while UVA are present all year round and can penetrate through windows. Wear sunscreen 365 days a year to shield your skin and keep fine lines, wrinkles and pigmentation at bay.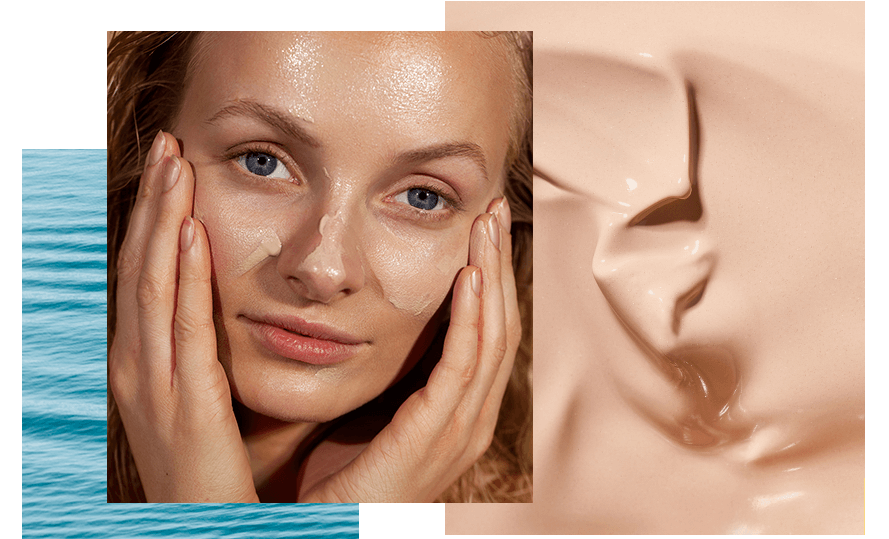 Do use the right level of SPF
SPF is the amount of protection a sunscreen can give you against UVB rays. As a rule of thumb, it should be 15 or higher — ideally, 30+ if you'll be spending time outdoors. However, when hiking or skiing at high altitudes or vacationing near the equator, SPF50 is a must.
Do keep in mind that the risk of skin damage is highest for people with fair skin and hair, freckles and moles1, so if you fall into this group you should always use a minimum factor of 30 or 50.
Do check the ingredients
There are two types of sunscreens – chemical which absorb the rays by penetrating the skin and physical which reflect the sun ray's like a mirror by sitting on top of the skin. Unfortunately, some chemical sunscreens contain ingredients that might actually do more harm than good.

Beware of chemical filters such as Octinoxate and Oxybenzone – studies detect health risks associated with these filters, from accumulation in the body to irritation and potential endocrine disorders. But it's not just about your own health – they also pose an environmental threat, endangering marine life and coral reefs.

Thankfully, mineral-based sunscreens are a safe alternative. Look for formulas containing Zinc Oxide or Titanium Dioxide which are friendly to both your skin and the planet.
THE BLACKLIST
Be conscious of these potentially concerning ingredients found in chemical sunscreens
Oxybenzone (Benzophenone-3)
Harmful to both human health and marine life, it acts like estrogen in the body2 and is associated with endometriosis in women3. Can cause allergic reactions4 and has even been detected in mother's milk.
Octinoxate (Ethylhexyl Methoxycinnamate)
Also found in humans, including mother's milk samples5. Studies show possible allergic reactions4, hormone-like activity and effect on reproductive system6.
Octocrylene (Octocrilene)
May cause allergic skin reactions7.
Homosalate (Benzoic acid, 2-hydroxy-, 3,3,5-trimethylcyclohexyl ester)
Evidence shows it disrupts estrogen, androgen and progesterone9. Also has been detected in mother's milk5.
Avobenzone (Butyl Methoxydibenzoylmethane)
Studies show it degrades in the sun, releasing free radicals. Also associated with immunotoxicity or allergies8.
Ethylhexyl Salicylate (Octisalate)
Studies show evidence of skin penetration10 and allergic reactions11.
Do use a broad spectrum sunscreen
UVA and UVB rays are harmful in different ways – the former is responsible for premature skin aging while the latter for sunburns. A sunscreen which only guards you from one type or the other isn't going to give you full protection, so go for broad spectrum solutions.
Because we're on our devices now more than ever, another factor to consider is protection against blue light from our phones and laptops – studies indicate that it potentially contributes to skin aging. Luckily, broad spectrum mineral sunscreens with Zinc Oxide or Titanium Dioxide also shield your skin from blue light, so it's a win-win.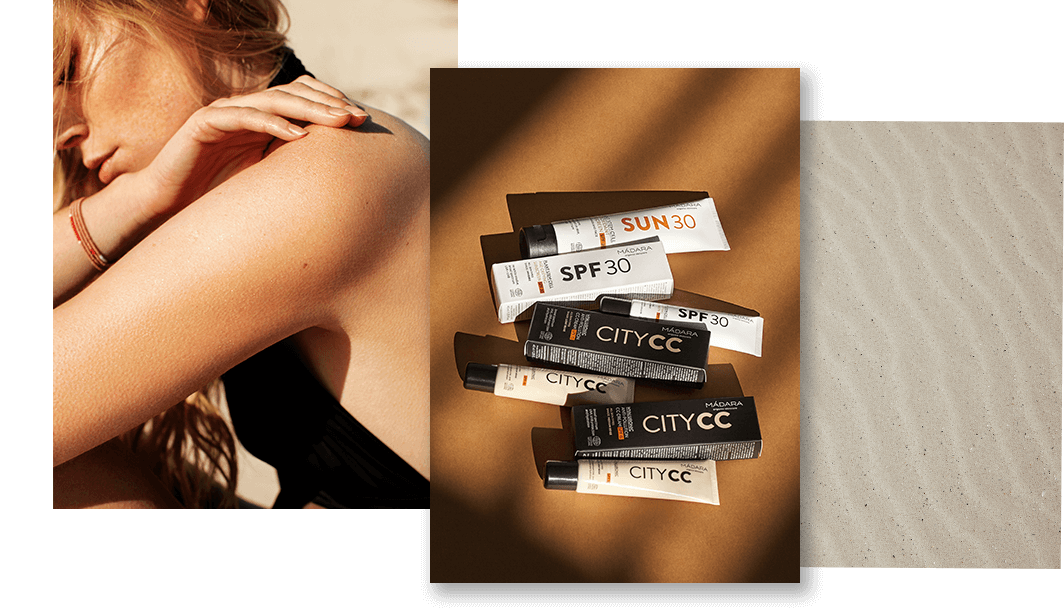 Do boost your SPF with antioxidants
SPF and antioxidants are truly a match made in heaven – acting as boosters for your SPF, they neutralise free radical damage caused by sun exposure.
The easiest way to enjoy these benefits is by wearing an antioxidant-infused sunscreen such as SPF50 Plant Stem Cell Ultra-Shield Sunscreen or SPF30 Plant Stem Cell Age-Defying Face Sunscreen. Alternatively, you can use a separate antioxidant-rich skincare product – the options are endless, but we recommend using Lycopene, Vitamin E or Illuminating Recovery Cream with Vitamin C to treat your skin after sun exposure.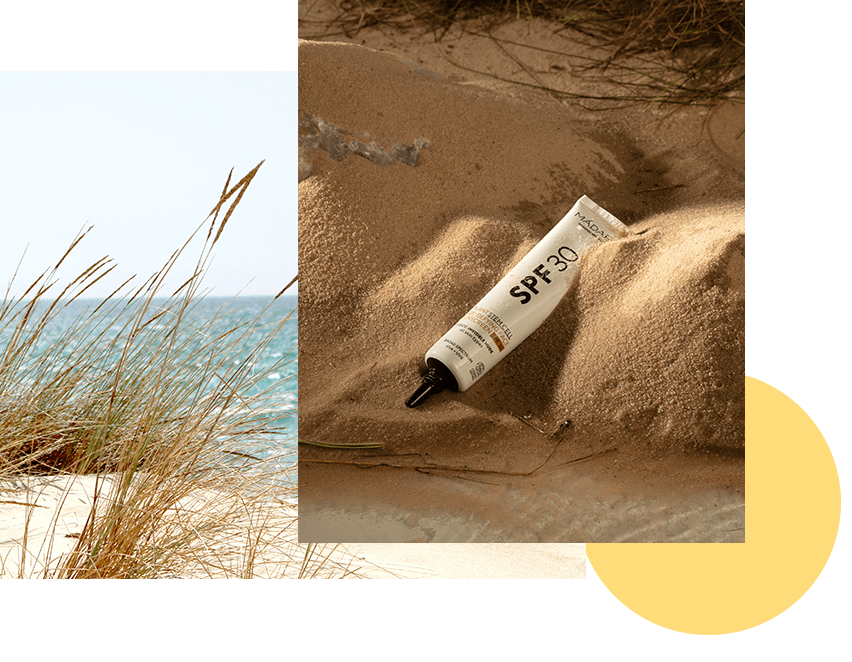 DON'T
keep expired sunscreen
There's a reason why there's an expiration date on your sunscreen – the hard-working ingredients that shield your skin from the sun degrade over time and become less effective. Heat and sun can also make it less effective before the expiration date, so toss that half-used bottle of sunscreen from last summer.
DON'T
rely on makeup as your only sun protection
SPF-infused makeup such as Anti-Pollution CC Cream SPF15 and Skin Equal Soft Glow Foundation SPF15 incorporates seamlessly into your beauty routine, making it a great choice for basic everyday protection when indoors or travelling to work on a normal day. However, it might not always be sufficient – if you plan on spending more time outside, try layering a sunscreen beneath your makeup for better protection.
DON'T
use only a little bit
We're all probably guilty of not wearing enough sunscreen but generous application really is key to ensuring your skin is protected. Use the equivalent of a shot glass (or around two tablespoons) to cover your body. And just because it says SPF50 on the bottle, it doesn't mean you can apply less of the product.
DON'T
think that dark skin protects you from UV rays
While people with darker skin don't get burnt as quickly, they're just as susceptible to the harmful long-term effects of UV rays – the damage is just not evident at first. Everyone, regardless of their skin colour, should wear an adequate amount of sunscreen.
DON'T
expect one application to last all day
Newsflash: sunscreens don't last all day – sweat, water, friction and UV rays break them down. It's generally recommended to reapply sunscreen every few hours to make the most of it. While physical sunscreens provide longer protection so there's no need for frequent reapplication, it's still necessary after towel-drying, swimming and physical activities.
Your sun sidekicks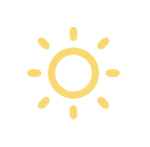 References
(1) Brenner, B. and Hearing, J. V. 2008. The Protective Role of Melanin Against UV Damage in Human Skin. Photochem Photobiol. 84(3): 539–549.
(2) Kunz PY, Galicia HF, Fent K. 2006. Comparison of in vitro and in vivo estrogenic activity of UV filters in fish. Toxicol Sci 90(2): 349-361.
(3) Kunisue, T. 2012. Environmental Science and Technology.
(4) Rodriguez E, Valbuena MC, Rey M, Porras de Quintana L. 2006. Causal agents of photoallergic contact dermatitis diagnosed in the national institute of dermatology of Colombia. Photodermatol Photoimmunol Photomed 22(4): 189-192.
(5) Schlumpf M, Kypke K, Birchler M, Durrer S, Faass O, et al. 2008. Endocrine Active UV Filters: Developmental Toxicity and Exposure Through Breast Milk. Chimia 62: 1-7.
(6) Schneider S, Deckardt K, Hellwig J, Mellert W, Schulte S, van Ravenzwaay B. "Octyl methoxycinnamate: two generation reproduction toxicity in Wistar rats by dietary administration."
(7) de Groot AC, Roberts DW. 2014. Contact and photocontact allergy to octocrylene: a review. Contact Dermatitis. 70(14):193-204.
(8) Stitt WZD, Scott GA, Martin RE, Gaspari AA. 1996. Multiple chemical sensitivities, including inatrogenic allergic contact dermatitis, in a patient with chronic actinic dermatitis: implication for management. American Journal of Contact Dermatitis 7(3): 166-170.; Buckley D, Wayte J, O.
(9) Krause M, Kilt A, Blomberg Jensen M, et al. 2012. Sunscreens: are they beneficial for health? An overview of endocrine disrupting properties of UV-filters. Int J Andrology. 424–436.
(10) Walters KA, Brain KR, Howes D, et al. 1997. Percutaneous penetration of octyl salicylate from representative sunscreen formulations through human skin in vitro. 1219-1225.
(11) Singh M, Beck MH. 2007. Octyl Salicylate: a new contact sensitivity. Contact Dermatitis.