Author: Elza Birzniece | Reading time: 5 minutes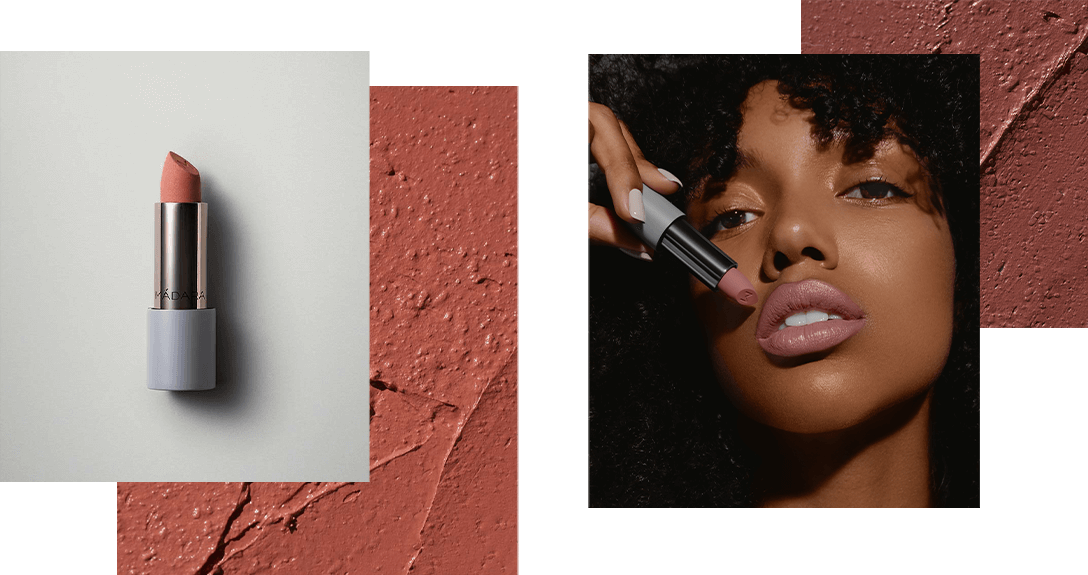 The concept of nude implies the colour of one's skin, the spectrum of which is almost infinite. Therefore, describing any single tone as nude is a narrow term for all the nuances it actually entails – and why finding a nude that's true to yourself is an art form of its own.

Thankfully, nude can be whatever you want it to be. The palette of MÁDARA Velvet Wear Matte Cream Lipsticks represents an exploration into the variety that nude as a colour embodies – these tonalities create a symphony of nude, encompassing northern-inspired earthy tones, rosy taupes, balmy beiges, cool browns and more.
But how to navigate the complexity of colour-matching and master the art of nude lipstick?
Here are some expert-approved tips and tricks, straight from MUA Aija Ūdentiņa's book, that will help you complete your look in a bold, self-assured way.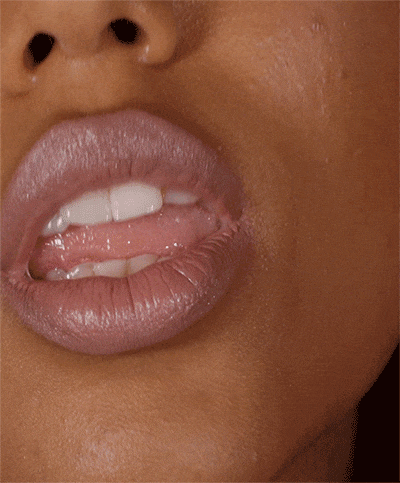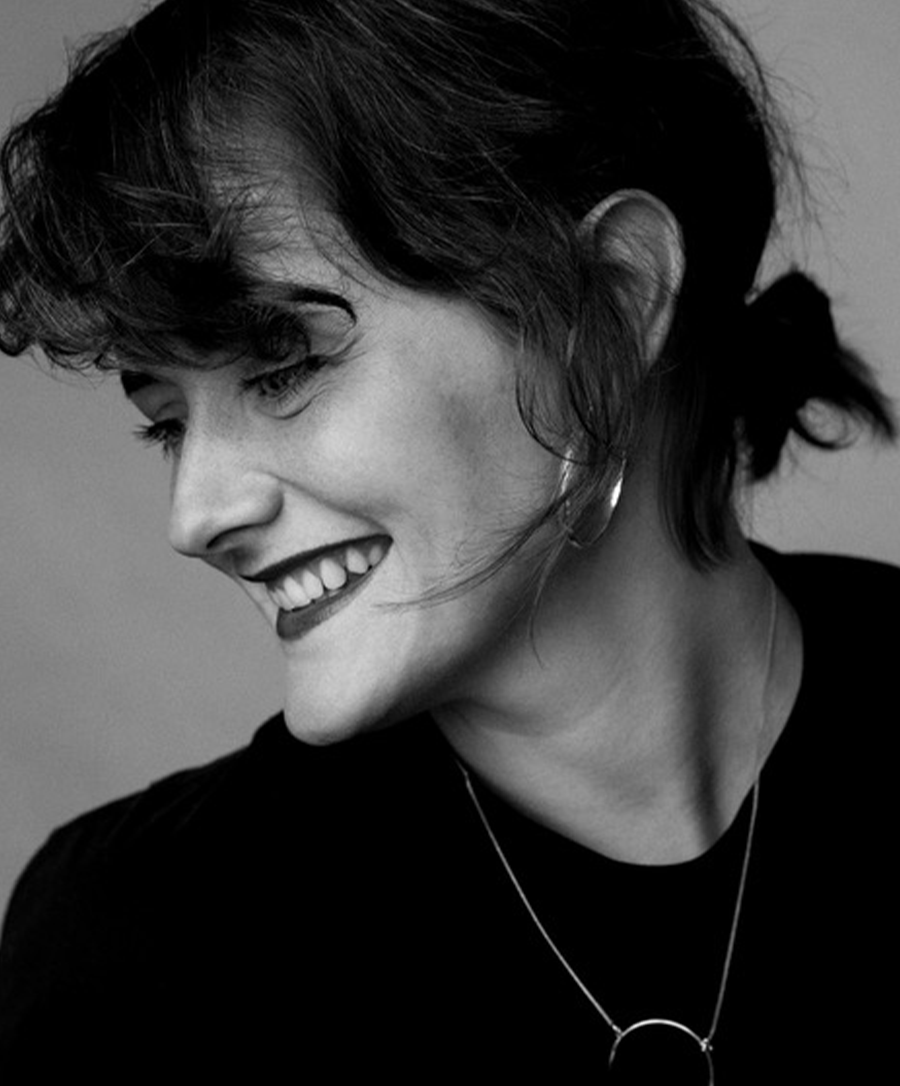 Photo by Artūrs Konrāds
Use your natural lip colour as a guide – a flattering nude lipstick shouldn't stray too far from it. Opt for a shade or two deeper than your lip colour for the most natural-looking finish that won't wash out your lips but enhance them instead.
Don't be afraid to experiment – sometimes, individual approach is the best. Mix and match different shades together to create your own perfect nude lip.
If you've got mature skin, try going for a shade with a hint of pink in it – this will make your skin appear more radiant.
Got freckles? Your lips are a good place to play with them – Aija suggests going for a nude lipstick that matches the shade of your freckles. If you feel like it might be too dark, mix different shades together by applying a hint of lip gloss or rosier lipstick on top.
If you feel like your nude lipstick has stolen some of your features, it might not be the shade that's at fault. Before you declare it a miss, try emphasising your eyes, colouring in your brows or dusting a little blush on your cheeks first, and then re-evaluate your look.
Lipstick really is a multi-tasking queen, doubling wonderfully as blush – just dab a little on your cheekbones for a soft, velvety touch. Craving a sun-kissed look instead? Aija recommends going for a brownish or slightly rosy shade on the cheeks to evoke a warming sun's presence.
Now, why not take a look at our Velvet Wear range?
See below for the whole breakdown to find your end-all, be-all nude lipstick.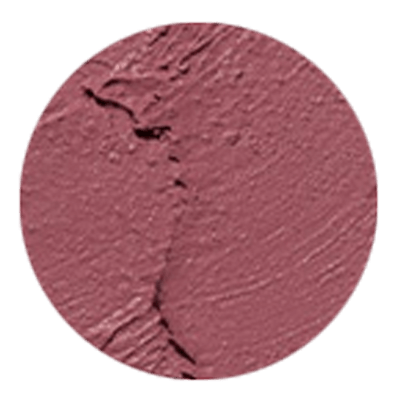 Cool Nude
Dusty rose shade with cool undertones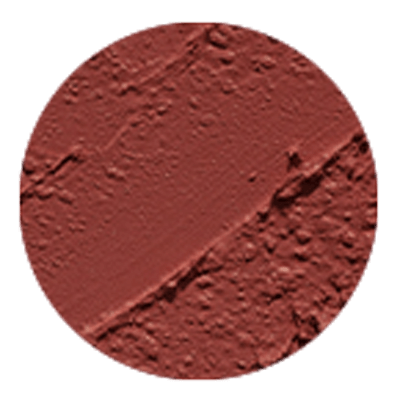 Warm Nude
Classic true-to-you-nude with warm undertones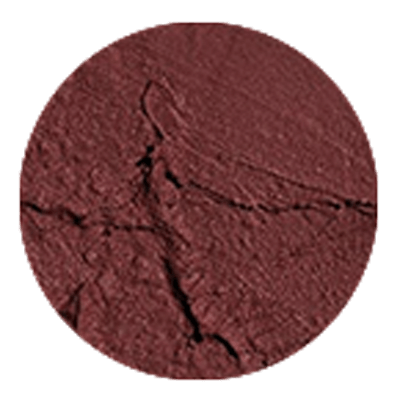 Dark Nude
Medium brown with cool, reddish undertones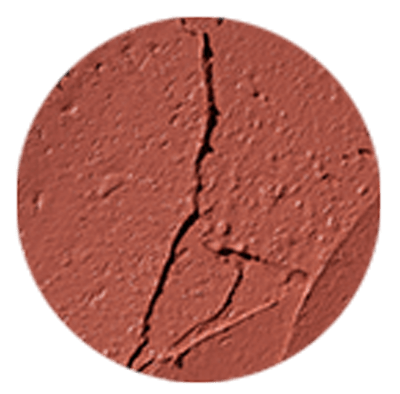 Whisper
Light beige with coral undertones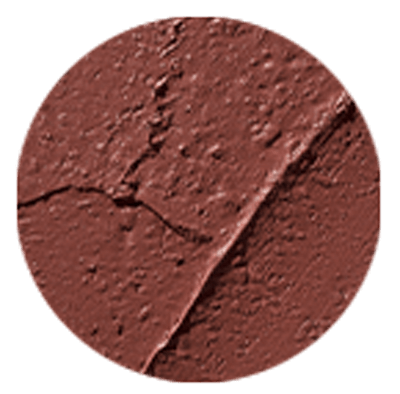 Aura
Light, muted rose taupe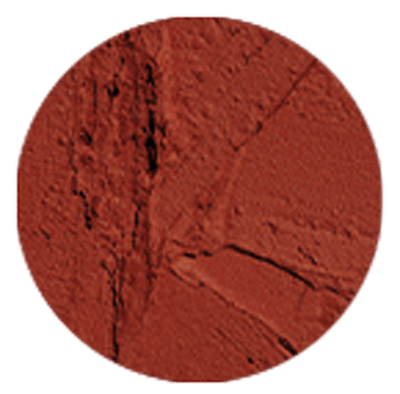 Magma
Intense terracotta with warm undertones