Author: Elza Birzniece | Reading time: 5 minutes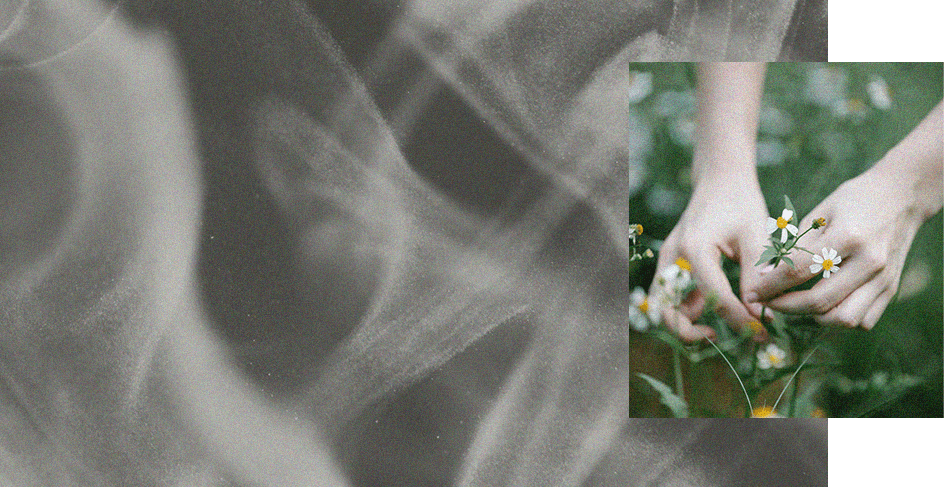 Here, we've enlisted the help of our perfumer to dive into the world of natural and synthetic fragrances, shining light on their differences and uncovering what goes into our own product scents.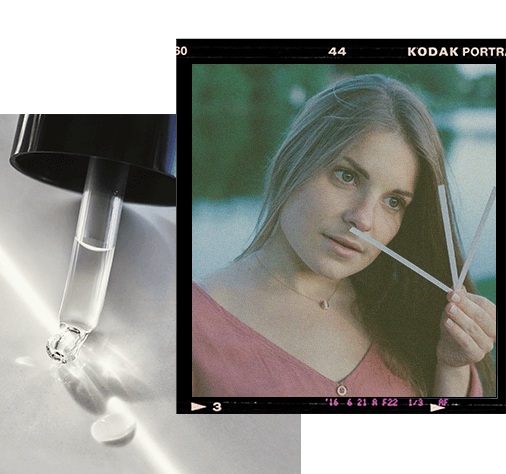 Introducing our
perfumer Sigita:
''The perfume industry captivated me with its unique fusion of science, research and art – an elusive form of beauty which can be expressed through fragrance compositions. I'm particularly interested in the expression of ideas and values through scents, as well as in the emotional adventures that the olfactory sense evokes in us.''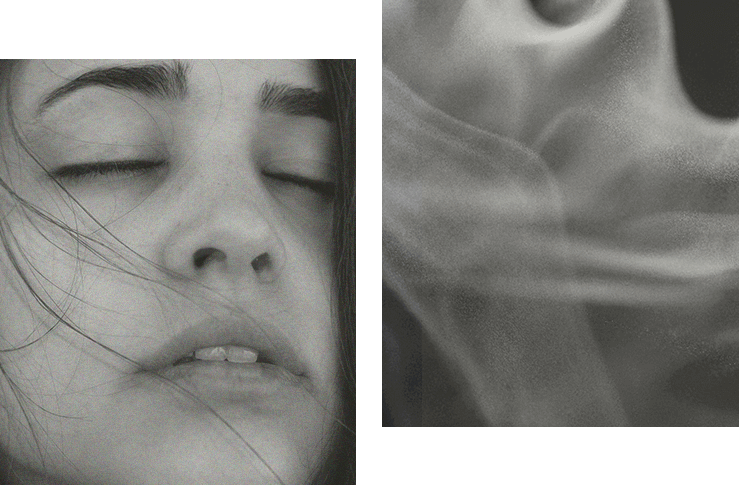 What's the deal with
synthetic fragrances?
The average scent in the contemporary fragrance industry is a fusion of both synthetic and natural raw materials, making it a cocktail of man-made chemicals and natural ingredients. The thing is, synthetic fragrances are usually derived from petrochemicals – a not so sustainable option, since the petrochemical industry utilises non-renewable resources. On top of that, synthetic additives such as parabens and phthalates are often added, too.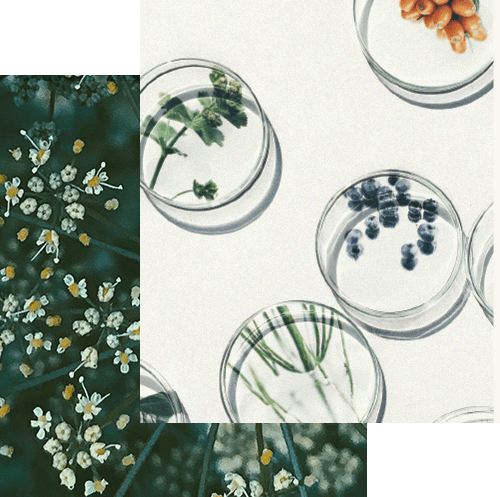 Okay, what about
natural fragrances?
Natural fragrances are 100% biodegradable and made of aromatic compounds derived from plant materials that have been extracted in the form of a concentrate. Fortunately, innovative technologies have enabled the perfume industry to create imaginative compositions without using petrochemicals, resulting in concentrates of natural origin such as essential oils, CO2 extracts, concretes, absolutes and isolates.
How can I tell natural
and synthetic fragrances
apart on the label?
Unfortunately, they cannot be distinguished just by reading the ingredient list – there is no regulation that requires providing a complete list of aromatic ingredients on the cosmetic product label. Due to the protection for perfume copyrights, only the 26 most common allergens are listed – and only if they exceed the lowest regulated dosage related with a risk to cause allergy. So, many synthetic chemicals can hide under the name 'aroma' or 'parfum' in conventional fragrance compositions. If you wish to avoid synthetic fragrances completely, the best option is choosing COSMOS Natural and Organic certified beauty products.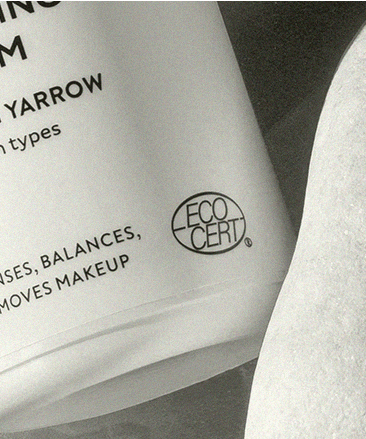 What about MÁDARA?
Our cosmetics are Natural & Organic certified by Ecocert/COSMOS which, among other things, restricts perfumers to only natural fragrances. All our fragrance compositions are 100% vegan, carefully curated using natural aromatic substances, with no phthalates or other synthetic preservatives involved.

We consciously and carefully source our ingredients, choosing suppliers that show a high commitment to ethical sourcing, aiming to create a positive impact on local communities and protect the environment. In Guatemala for example, where cardamom is harvested, our supplier funds programs for better living conditions and improved wellbeing of women. Plus, they work with associations that fight for the protection of local biodiversity, trying to keep nature as intact as possible.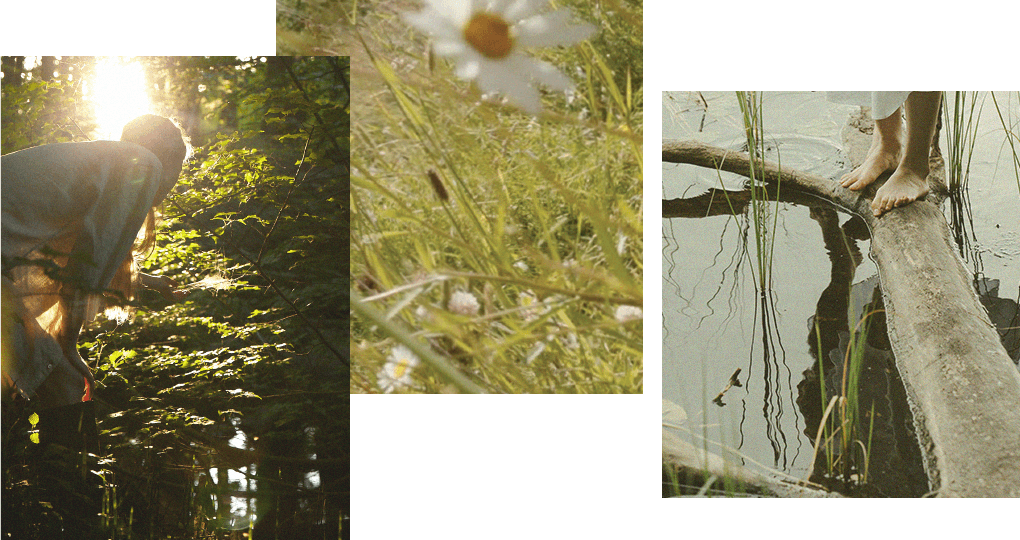 Capturing the fragrant
charms of wild nature
MÁDARA scents, quite literally, grow in the ground – they are essences derived from flowers, plants, trees and even roots that delicately reflect the beauty of wild nature around us. Here are some of our most unique and captivating scents that conjure up the feeling of being embraced by the Northern wilderness, handpicked by MÁDARA perfumer Sigita.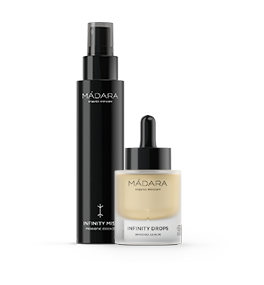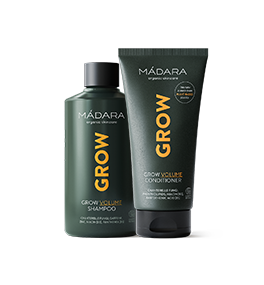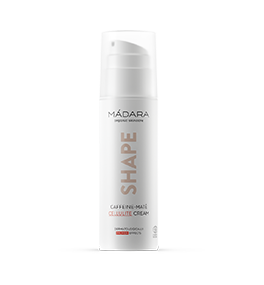 SHAPE Caffeine-Maté Cellulite Cream
evokes the feeling of a sparkling freshness using aquatic and grapefruit notes that envelop the body like a light breeze, giving a stimulating boost just like the one you get after taking a refreshing dip in a cold lake.