Words by Elina Brukle | 26 October, 2021
Explore application techniques beyond mascara's usual modus operandi — draw, paint and layer till you drop, creating 6 bold and fresh looks, which are still absolutely wearable and lasting.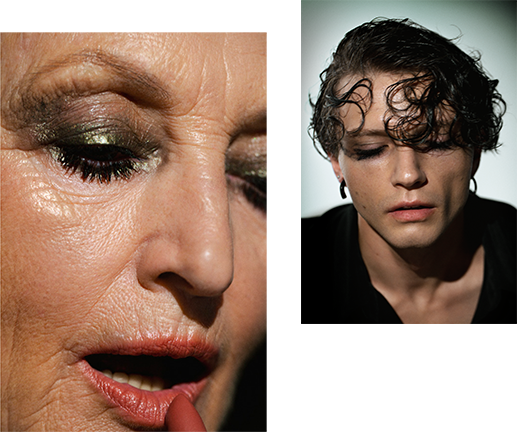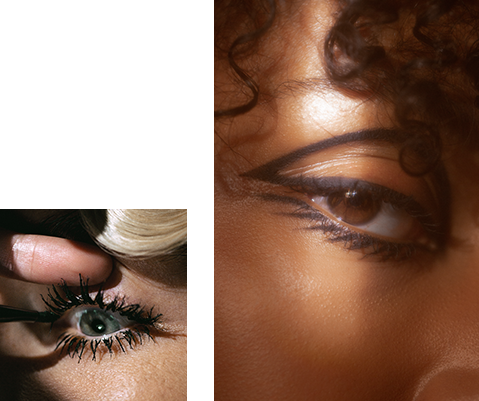 We teamed up with Anete Salinieka, a Latvian-born makeup artist, currently based in London, to create a collection of looks where the new Deep Matter Bold Volume Mascara plays the lead.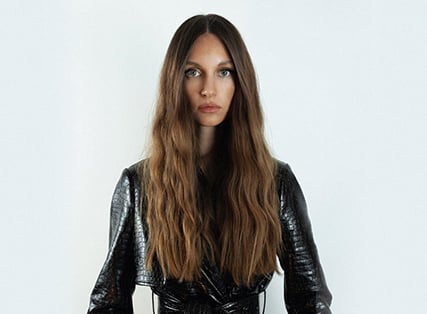 Anete Salinieka, the makeup artist
behind all Deep Matter looks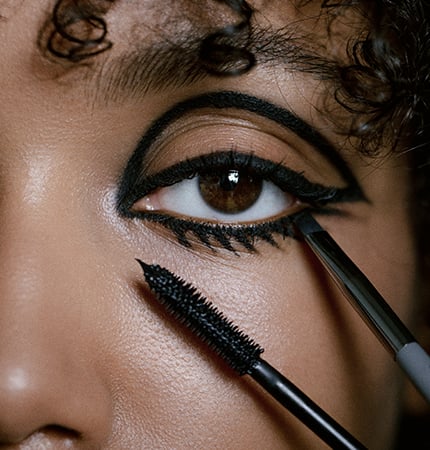 D'LINED
Face: Anelia
Inspired by the eye shape from the 60s, Anete drew graphic lines using only mascara and MÁDARA dual-sided brush.
"Dip the angled side of the brush into mascara and draw a line across the top lashline and above the crease. Then, draw 8 bottom "eyelashes" with a very light hand. Finish with 1–2 layers of the mascara on your lashes."
Product list:
Deep Matter Bold Volume Mascara
Dual-Sided Precision Brush
D'SCANDALOUS
Face: Anelia
Taking the D'LINED look as her base, Anete filled the centre of the eyelid using mascara and the brush. Then she worked around the previously created eye shape, applying some more mascara with her finger, creating a soft and smudgy grunge look.
"At the end, I applied the black Glossy Venom lip gloss on top of the whole eyelid for a wet finish."
Product list:
Deep Matter Bold Volume Mascara
Dual-Sided Precision Brush
Glossy Venom Lip Gloss in Scandal 76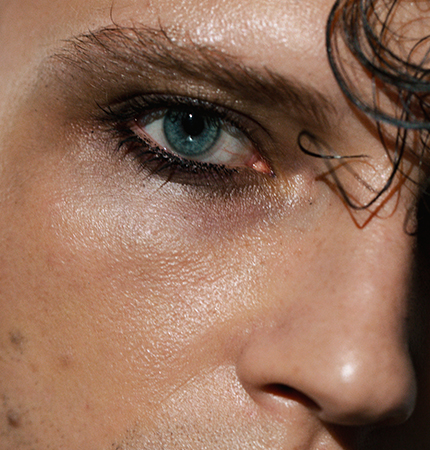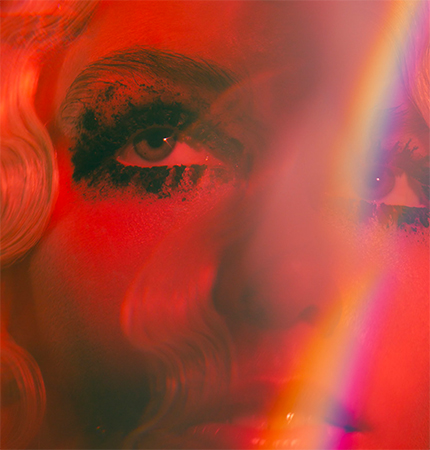 D'CLUMPY LASH
Face: Zane
When you're feeling bold and rebellious, rock the clumpy lash trend by applying the mascara again and again, and again. Here, Anete did 10 (!) layers, brushing and separating the lashes between the applications… Well, while she could.
"At the end, take mascara and use the side of its brush to draw little speckles around the eye. Use the tip to draw bigger speckles, focusing on the corners."
Product list:
Deep Matter Bold Volume Mascara
Dual-Sided Precision Brush
Velvet Wear Matte Cream Lipstick in Cool Nude 31
D'DIVA
Face: Zane
Curl the top lashes. Apply the first layer to both top and bottom lashes. Brush the lashes with a spoolie to make sure they are ready for the next layer.
"Push the mascara into the roots of your lashes so that the skin is not visible. Keep applying the mascara!"
Product list:
Deep Matter Bold Volume Mascara
Dual-Sided Precision Brush
THE BACKSTAGE TALKS
ANETE SALINIEKA, MAKEUP ARTIST
What catches your eye in others?
A: Most often it's simply their energy that captivates me, and it's hard to say why.
What's your type of person?
A: I'm drawn to people who are open and say what's on their mind. I dislike the opposite – fake nice personalities. Most of the time I find common ground with people whose life more or less revolves around art or creative work, just like mine.
What do you predict is going to be trending in the world of makeup and fashion in the nearest future?
A: With the world slowly getting back on track after the long 2020-2021 lockdowns, I've noticed that experimenting with makeup and personal style is now more popular than ever. Everyone appreciates being able to actually step outside into the world, and it's the perfect reason to put more time and imagination into their visual appearance.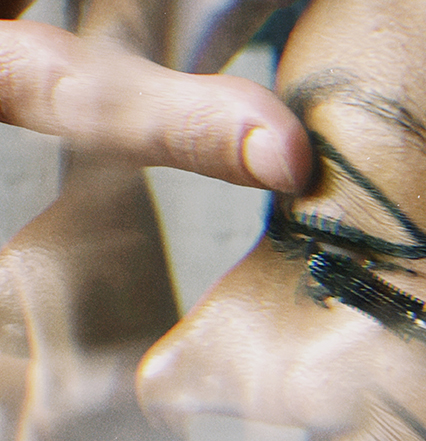 Is there a trend you hope never comes back?
A: The majority of makeup trends I wouldn't want making a comeback never really made it to the big fashion world, but they were still quite popular in the Youtube and Instagram makeup scene for a while.

There are a few trends I could list, but they've all got one thing in common – a thick layer of makeup! Whether it's foundation, powder or brow pencil, I believe less is more. In my opinion, everyday makeup shouldn't be as heavy as certain social media makeup gurus make it out to be.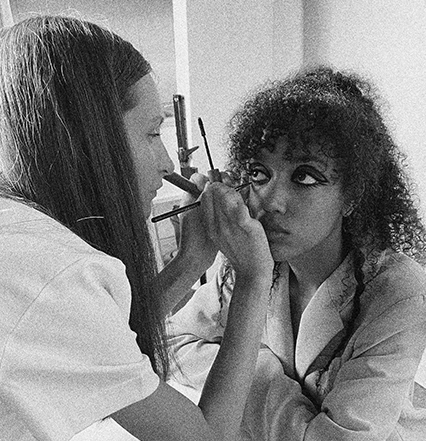 What's your everyday makeup bare minimum?
A: Tracing my lash line with a cool-toned brown eye pencil, lightly winging it outwards for a suble cat eye effect. Curled lashes and a black mascara, paying extra attention to the roots and outer corners. A lip pencil to make the upper lip line appear higher.
Is there a MÁDARA product you're particularly fond of and use everyday?
A: Yes, the Time Miracle Ultimate Facelift Day Cream – its got a light consistency that significantly changes the skin's texture whenever I use it. I also like how it performs under makeup. I'm a big fan of the name too, considering the fact that I'm a little obsessed with the idea of a real facelift one day.

Grow & Fix Lash & Brow Booster. I started using this gel to tame unruly brows, but after 1-2 months I noticed they've truly become fuller. That's when I also started applying it on my lashes as part of my nightly skincare routine. I feel like this booster is the reason my brows and lashes have recently become more voluminous.

And, of course, the Deep Matter Bold Volume Mascara. I'm loving its light texture and deep black colour.
Where do you find joy and inspiration?
A: Music, art, and cinema.
Name one song we should definitely give a listen.
A: Maggot Brain – Funkadelic.