Paula Tisenkopfa | 15 September 2021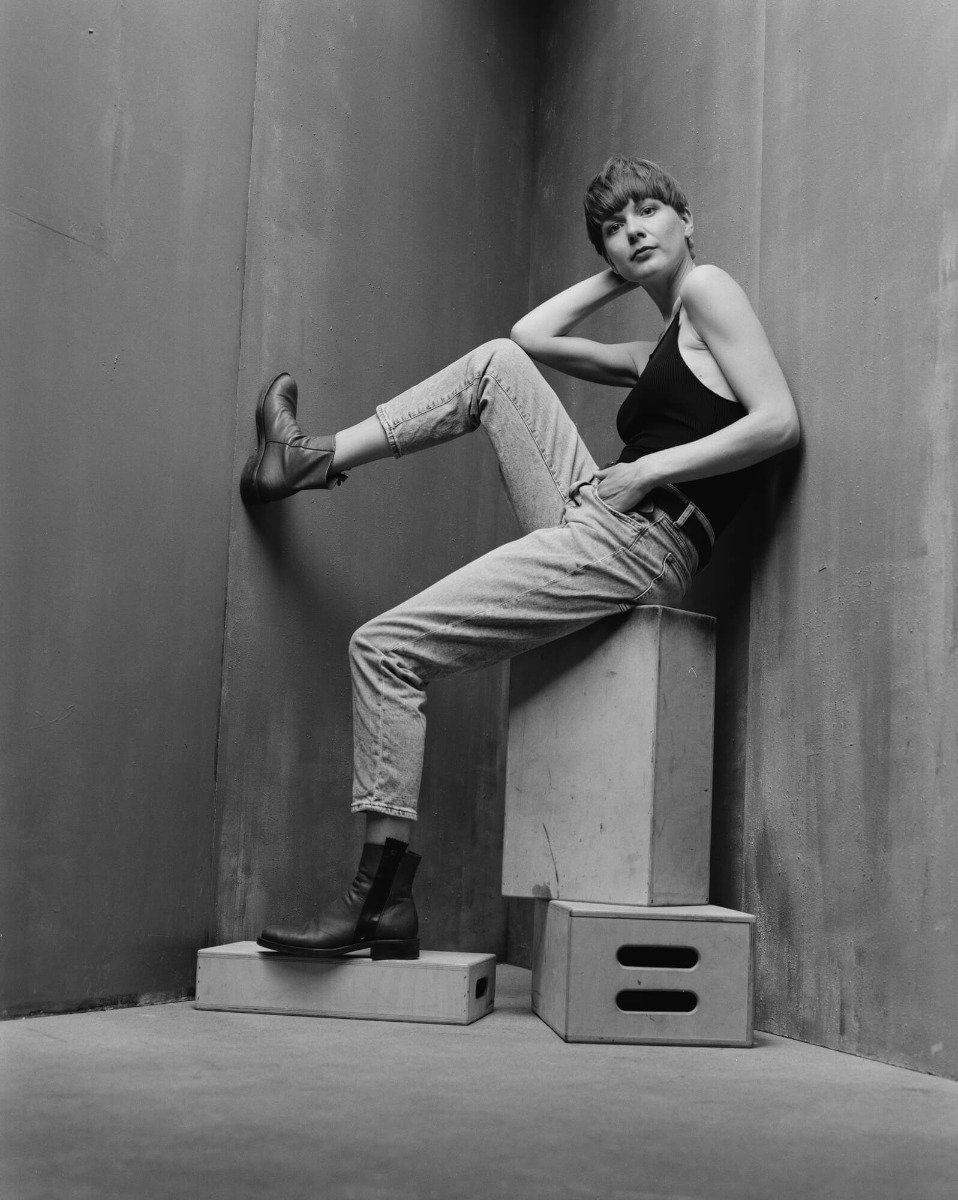 Photo by Maris Locmelis
Dear MÁDARA friend!

My name is Paula.

When people ask me who I am, I get confused. So many roles, so many expectations from the public, so many expectations from myself. To be somebody. So many identities learnt and borrowed.

Therefore I decided to present myself to you as a human.

Yes, I'm a human. A human, who a year and a half ago at the age of 31 heard the diagnosis – breast cancer. So it began. My road back to myself to truly meet me for the first time. To finally hear myself and my voice.

Back then I got the impulse that I wanted to do something with my hair. The chemotherapy was inevitable and I would lose the hair anyway. So why not turn it all into a little adventure? Within a few days, together with the charming master Aija Ūdentiņa, I said goodbye to my long hair, living through my childhood haircuts, returning to memories and gradually approaching the inevitable reality that awaited me.
It's Time To Say Good-Bye [LV with EN subtitles]
Our first acquaintance, conversations about appearance. Aija reveals her observations about people's desire to emphasize important life changes with changing their hairstyles. Haircut – kare. Kare has been my basic cut most of my childhood. This choice – a symbolic return to childhood, a new starting point.

Recorded on 27 April, 2020.
It didn't even occur to me that all of this would eventually become an important part of my therapy, part of the way I survived this harsh, painful and truly frightening experience. This stage in my life, when I can no longer control anything, when only hope is left for me, while following the doctor's instructions.

But it wouldn't be me, if I didn't make any trouble. From the initial impulse to cut the hair, before it falls out on its own – all this in the hands of talented and creative people has turned into the social art project Self-Noises, the central event of which in Latvia is the exhibition having the same name. But it is not a story about me. It is about everyone of us. About you. In search of your voice – the voice that may have dissolved in the noises of the world. Who are you yourself? Beyond everything and everyone?

If you have such an opportunity, I invite you to visit the exhibition Self-Noises in Riga (24.09-24.10.2021). And I invite you to follow the project's Instagram and Facebook pages to get acquainted with my story and other episodes of the podcast.

Why am I sharing it at all? Because I remember, how much I was strengthened by the stories of other people I looked up, when I felt alone in my fear of the disease. I believe that the experience of cancer can and should be talked about openly and publicly. And I want each of us to get a little closer to ourselves and experience a more authentic self and this life! And maybe even fall in love. Fall in love with life!

Don't take an example from me – you don't have to get sick to start hearing yourself.
Be healthy!
Be yourselves!

With love,