Try these 6 skincare and makeup tricks for a truly mesmerizing gaze.
Author: Danuta J. Detyna | 5 min read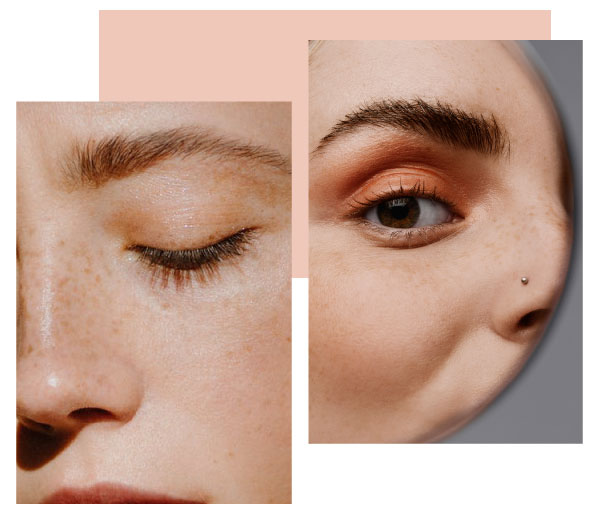 A simple look can often say more than a thousand words. Yes, eyes have always been considered as one of the most expressive parts of the face. This became especially true nowadays when the rest of facial features are often covered by face masks. But even without the face masks eyes are still, well… eye-catching. Here's how to make your gaze even more magnetic.

Discover the pros of trusting a pro
Did you know that the shape of your brows influences how your entire face looks? Yes, eyebrows have the power to completely change your image and that's why it is better to have them professionally plucked at least once, says MUA Viktorija Breiksa. The first time is crucial, after that you will be able to easily maintain the desired shape on your own.

Wow your brows (and eyelashes)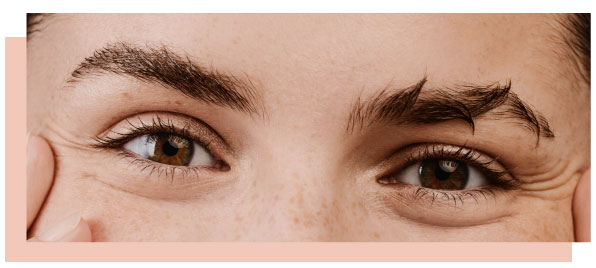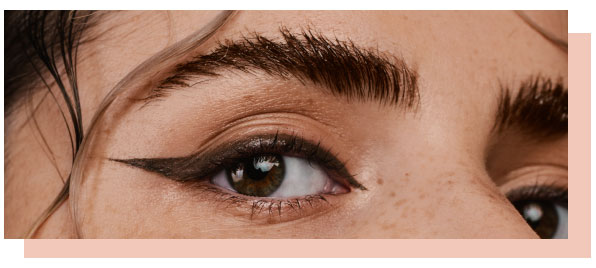 Brush aside disobedient brows
Even perfectly plucked arches won't look good if you don't brush them. There are many ways to brush your brows, including crazy trends like feather brows where the hairs are split down the middle to look exactly like feathers.
While we are all for experimenting with makeup, for most occasions we recommend opting for a timeless and very flattering technique. Just brush your brows upwards and slightly towards the temples. This will give you a visual effect of an instant eye lift, says Viktorija. Looking for a brush that will offer you maximum control over your brows? Try our Dual-Sided Precision Brush.

Indulge in guilty shades of yay!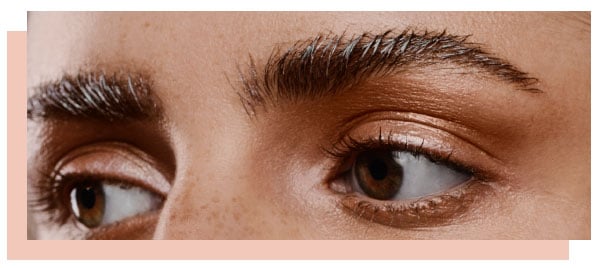 I want it all, and I want it now!
Your gaze needs a quick pick-me-up? Before a big event of any kind or whenever you just want to give the skin around the eyes some extra love, go for a solution that can make a difference in just 15 minutes. Try our Time Miracle Hydra-Gel Eye Patches, which soften fine lines as well as decrease puffiness, under-eye bags and dark circles.
For best results, store them in a fridge. This way, you'll utilize the cold to refresh the delicate skin even more. Since we are talking about the benefits of lower temperatures, try washing your face in cold water, especially in the mornings to tone the skin and reduce the morning-time puffiness. Be careful if you are susceptible to broken capillaries – in such case, better stick to lukewarm water.

Eye care, do you?
What can we learn from the French? French women are known not only for their effortless style, but also for the way they approach skincare. A daily, rich skincare routine is much more important for them than makeup. A glowing, healthy complexion is beautiful on its own and doesn't need heavy makeup to look good.
So, just start paying extra attention to your skincare habits. The first point on your beauty checklist should be eye contour care. The skin around the eyes is very thin, which makes it even more prone to the signs of ageing. Do your best to nourish your skin from inside and out. Focus on eating a healthy diet, drinking enough water and using eye contour care, loaded with essential actives.
As the precious gemstones of the face that they are, your eyes require care and attention to hypnotize with their glow. Celebrate the beauty of your gaze each day and don't forget that after all, it's always all about the eyes, baby.
Mentioned products