Author: Elza Birzniece | Reading time: 6 minutes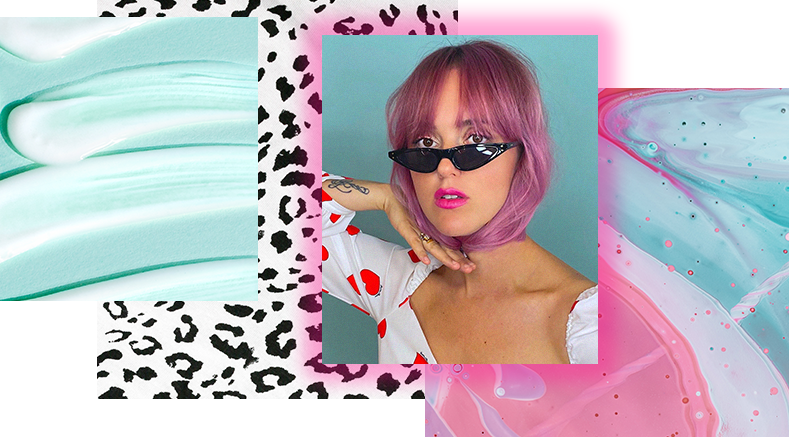 We sat down with Linsey Sijmons, our friend and creativity powerhouse, to have a conversation about her untamed creative vision, personal skincare journey and her special connection to MÁDARA.
Hailing from Amsterdam, Linsey is many things – art director, content creator, graphic designer, founder of creative studio House of Pose, and mom. Oozing with creativity, she's charmed us with her one-of-a-kind energy towards art and life that she injects into everything she does.
Here, she shares what sparks her creative inspirations, reveals what her dream collaboration with MÁDARA would be and breaks down her anti-acne skincare routine.
Do remember your first encounter with MÁDARA? We also read on Instagram that Lotte, the founder of MÁDARA, is your hero –
how come?
I do! I started getting acne when I was 22 and was a mess because of that, going from dermatologist to dermatologist, hopping from one skincare brand to another. I even changed my pillowcase every day.

Then an angel came down from heaven – I discovered MÁDARA in a cute boutique around the corner of my apartment in Amsterdam and was blown away by the results. I started to dive deeper into the MÁDARA world, trying more products. Not much later I even met Lotte, my superhero.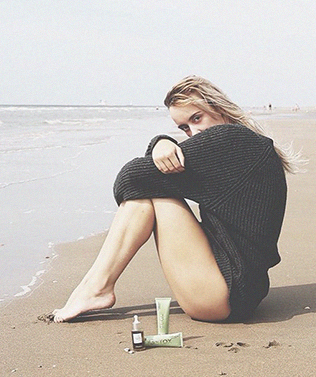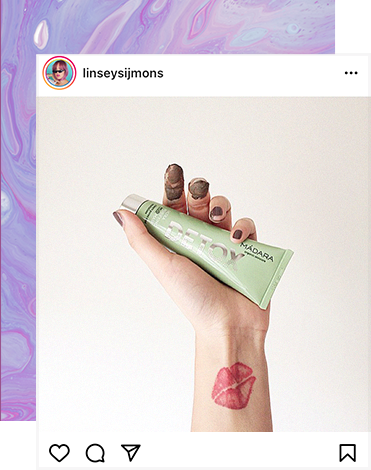 How does your skin feel now?
Based on your Instagram moments, it's looking gooood.
I am feeling good in my own skin!
Especially during and after my pregnancy, my skin looked so fresh and plump. Except for the eye bags... But luckily we've got SOS Eye Revive Hydra Cream & Mask for those. I also use it on my lips, which is a tip I actually got from Lotte.

I look at what my skin needs at the moment. Pores more visible than usual? I'll go for Oil-To-Milk Scrub and Brightening AHA Peel Mask. Hormones taking over my skin (aka acne)? The ACNE line is my go-to.
How does your current skincare and makeup routine look like?
First, I cleanse with Purifying Foam. Afterwards for hydration I use Smart Anti-Fatigue Fluid, Eye Revive Hydra Cream & Mask and Time Miracle Hydra Firm Jelly.
Then I move onto City CC Cream (which I can't live without) mixed with Skin Equal Soft Glow Foundation SPF15, followed by The Concealer to magically remove my eye bags.
After that, I give my brows the attention they deserve with dark Natural Brow Pomade, ending with a swipe of Velvet Wear Matte Cream Lipstick on my lips as a finishing touch.
Whenever I feel like it, I put on some mascara, Cosmic Drops Highlighter, Guilty Shades Eyes & Cheek Shadow and BOOM, I look like a star!
We are so drawn to your imaginative vision and approach to the digital world – those are qualities we hold close when telling MÁDARA stories, too. Could you take us inside your work and initial creative process? Is it a storm, a beautiful mess, a skill to master?
It's actually all of the above! I am the owner of House of Pose, a creative studio for Instagram that specialises in art direction and graphic design.
My goal is to help millennial boss babes create scroll-stopping content and make social media a fun place to visit.
Challenging and inspiring myself is key for coming up with new, innovative ideas.
My process goes like this:
1. *Inspired*
2. Having 10 000 ideas that I have to choose from
3. Sketching the chosen idea(s) and going ''what was I thinking?!''
4. Having an AHA-moment soon after
5. 10 out of 10 times I'm happy with the results. I will keep going until I get it completely right.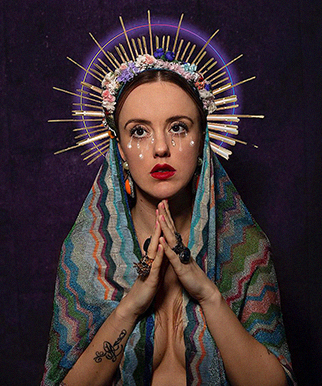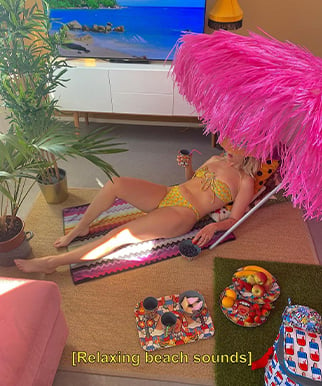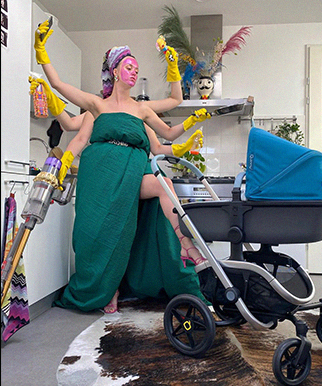 How would you describe your bold, vibrant aesthetics?
My Lintasy style, as I like to call it, is melting opposite worlds together and bringing it to life in a colourful, innovative and interactive way to reach the right audience.
Where do you draw your inspiration from?
Literally everywhere. Music, architecture or even a word someone says during a casual conversation which makes me go: ''I need to write this down''. Or when I'm dreaming and wake up in the middle of the night thinking: ''This is it''. Pinterest and Instagram are also big inspiration sources for me.
When do you feel the most beautiful?
After giving birth to my son Boaz. It may sound crazy since my body was not looking quite charming after that, but I've never felt so strong, beautiful and proud that my body is capable of pulling that off.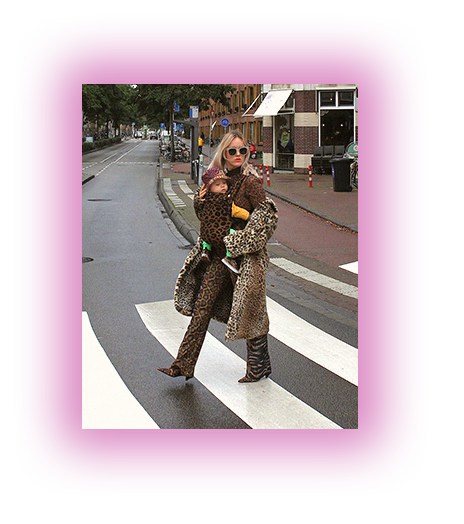 Which song in your playlist is currently on repeat?
I listen to high vibration frequencies and affirmations daily – the type of frequency depends on the mood I'm in. I love listening to them while I'm on-the-go or working for more focus.
You're a true creativity powerhouse. If you could create a product together with the brand and label it MÁDARA x Linsey, what would it be?
My collab product would be a face mask, without a doubt. The POSE Mask – a glitter mask embodying the message no filter needed for selfies!, aimed at achieving shiny, gleaming skin.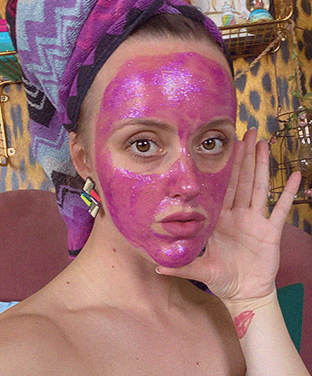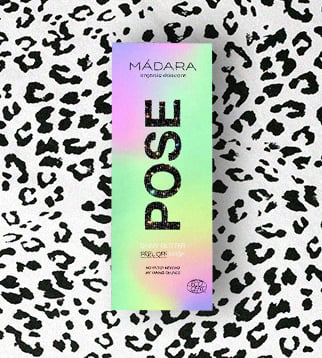 A collab with Linsey would definitely be a match made in heaven – here is Linsey's eye-catching vision for the POSE Mask's packaging. Dripping in delicious glow, it's probably the coolest we've ever seen…