Author: MÁDARA Organic Skincare | 6 minute read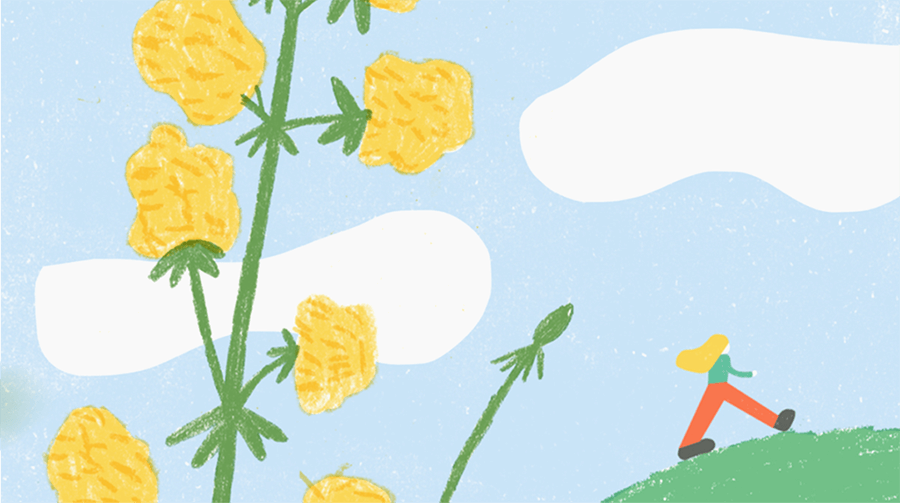 From aromatic meadowsweet to birch sap and even mushrooms – explore some of the most exquisite MÁDARA skincare ingredients and the formulas that capture their superpowers.
Illustrated by Zane Zlemesa.
1
Northern meadowsweet
Filipendula ulmaria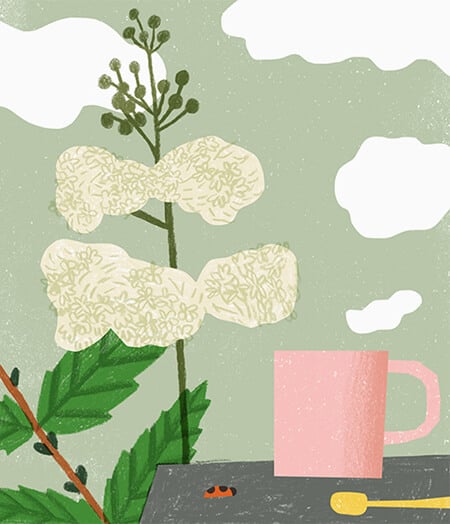 The northern hemisphere boasts an abundance of precious herbal plants and us, northerners, are still in close enough touch with nature to know how to find and use these healing gifts. Northern meadowsweet can be found flourishing in meadows and sunny forest edges, as well as bobbling out of water shores from June until early autumn.
When in bloom, meadowsweet captivates the senses with a scent that's almost as sweet as honey.
Rich in vitamins A and C, meadowsweet has a soothing touch. Known for its calming properties, the cloud-like blossoms make a delicious herbal tea. Thanks to its subtly sweet scent, the herb is also used in home fragrance to bring a sense of calm to a room. While we wait for meadowsweet bloom, enjoy the anticipation of the magical northern summer with MÁDARA Infusion Blanc body care products.
2
Plant stem cells
Dracocephalum ruyschiana
Juniperus communis
With the help of innovative technologies, we are able to enjoy the unique benefits of endangered plant species, too.
As a primary tool of regeneration, plant stem cells pack a variety of bioactive ingredients in very high concentrations.
These special cells (that visually don't resemble plants at all!) are grown in bioreactors, without harming even the most fragile of plants or their natural habitat. Stem cell technology also removes the need for large territories of land where cosmetic ingredients are traditionally grown.
We use stem cells from two different plants in our products.
The endangered, anti-oxidant rich northern dragonhead neutralises the harmful effects of UVA/UVB rays and prevents photodamage. Juniper, one of the oldest plants on the earth, is a rich source of active ingredients, too – it boasts excellent antibacterial and anti-inflammatory properties.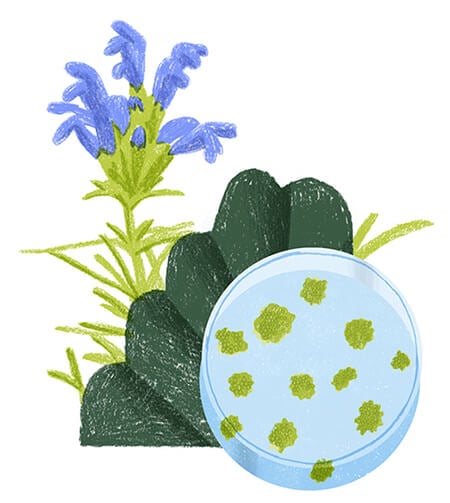 3
Chanterelle fungi
Cantharellus cibarius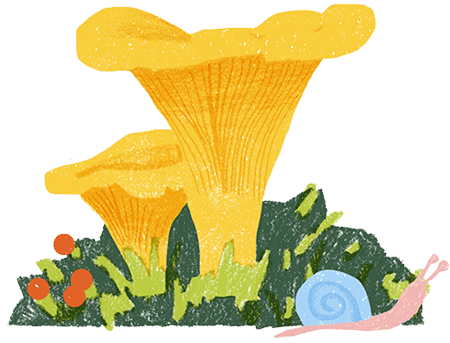 Mushroom picking is every northerner's favourite seasonal gamble, a game where great enthusiasm meets fierce competition. And our appreciation for these gifts of nature goes beyond putting them on the table – mushrooms are now recognised as powerful hair care heroes, too.
MÁDARA spent a long time searching for the ideal ingredient to replace synthetic silicone that's widely used in hair products.
The answer was in front of us all along – in the northern forests. Long-term research confirms that the vitamin-rich Chanterelle extract promotes hair growth, restoring its natural strength, shine and vitality. Plus, it leaves your strands smooth and well-cared for.
4
Birch juice
Betula alba
Who knows what made someone tap a birch tree and taste its sap, but there's one thing we're sure of – it was a damn good idea. In the north, where the earth comes to a frozen standstill during winter, birch sap is not only a sign of spring but also a cult drink.
What makes birch sap so precious is its short harvest period – only a few weeks per year, from when the frost retreats until the first leaves appear.
Studies show that birch sap accelerates dermal cell division by up to 25%, promoting skin regeneration and boosting the effectiveness of other active ingredients.

If your skin is in need of a boost after the long winter, try one of our Time Miracle formulas. Based on northern birch water, these skincare heroes offer intensive hydration and anti-aging benefits for tired, mature skin.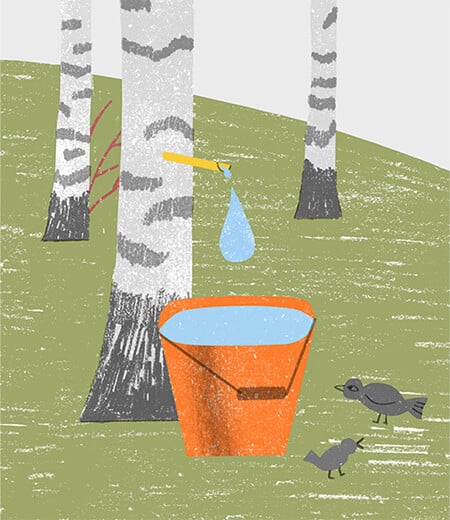 5
Oils from the tiniest seeds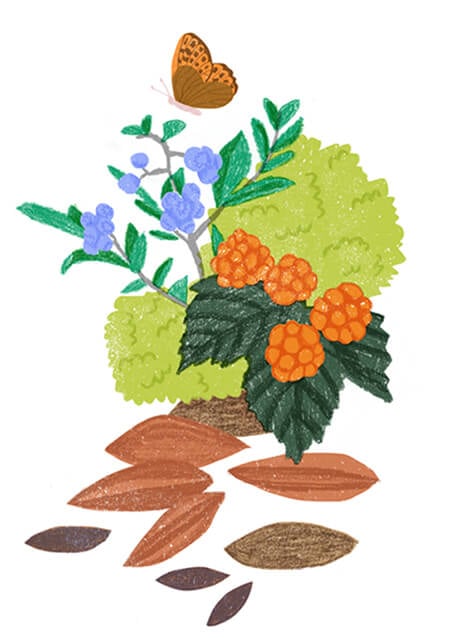 It's no secret that Nordic people also love heading out into the wild to forage for berries. In autumn, our fingertips (and mouths) turn purple from blueberries and we'll never reveal our secret cloudberry spots – even if you tickle us so hard we can't breathe.
The tiny seeds of berries are a rich source of fatty acids, vitamins and antioxidants.
The oils we use in MÁDARA facial oils are obtained from the seeds of various berries, vegetables (such as carrot!) and herbs (parsley!). It takes roughly 300–500 kg berries to produce 1 kg of seed oil.
6
Extract of the madara plant
Galium Verum
One of our favourite plants is the fragile yet tough northern madara – the inspiration behind our name and aesthetic sense, and a valuable skincare ingredient.
Northern madara extract contains polyphenols – powerful antioxidants.
They neutralise free radicals and oxidative stress, protecting the skin from the harmful effects of environment and reducing signs of aging. Madara extract also promotes skin regeneration, leaving it firm and supple.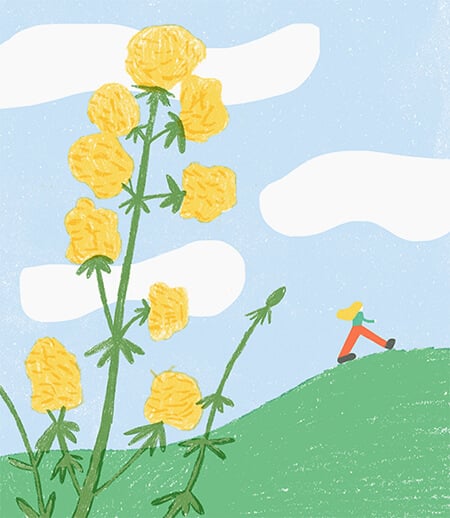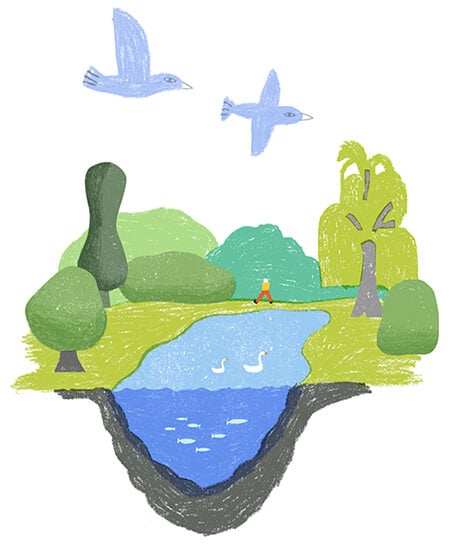 We source the valuable, roughly 4000-year-old Northern mud from the bottom of a Latvian forest lake, extracting it at a depth of 7-10 metres.
This unique lake mud features an unparalleled composition of active ingredients with purifying, rejuvenating and antibacterial properties.
Rich in humic acid, fulvic acid, natural lipids, enzymes and valuable B and D vitamins, northern mud cleanses, tightens pores and promotes skin regeneration to prevent blemishes.
a handy tip

To heal the skin quicker, apply a small amount of Detox mask directly onto the blemish and leave it on overnight
things to try