Author: Elza Birzniece | Reading time: 5 minutes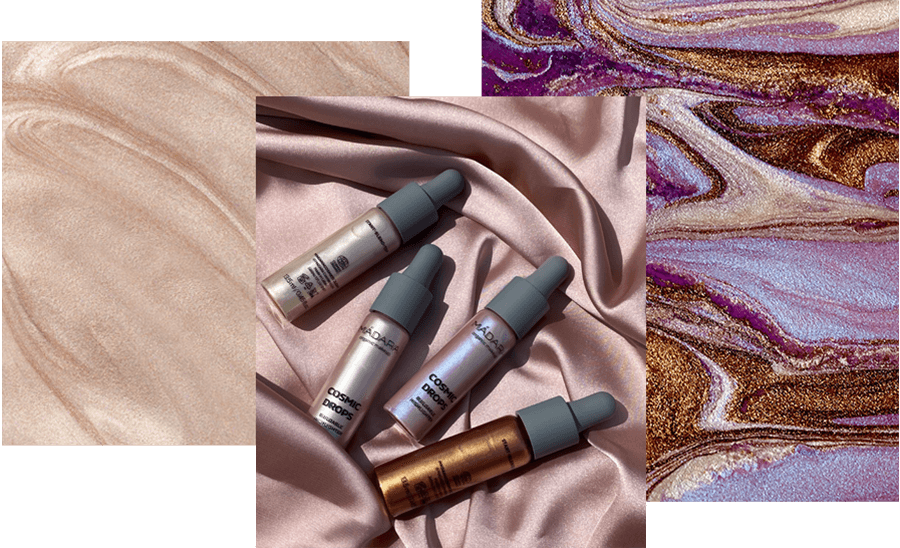 Many makeup trends come and go but it looks like dewy, radiant skin is here to stay. The one key item in beauty repertoires everywhere for an otherworldly glow?
A liquid highlighter, of course.
Lightweight and luminous, MÁDARA Cosmic Drops Buildable Highlighter brings to the table amazing multi-functionality, whether you're into a subtle sheen or blindingly striking glow. We love it to accentuate the high points of the face like our cheekbones, but why stop there? Here, we present you 5 different ways how to use your highlighter for an unmatched summer glow.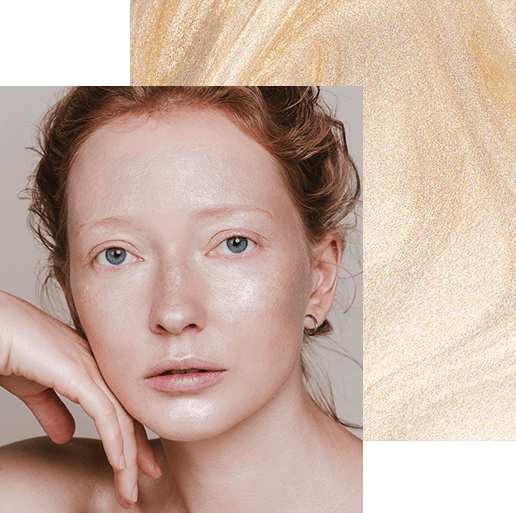 Radiant coverage
You can always try mixing your favourite liquid highlighter into foundation, too. Use your hands to blend the textures together – this will create a smooth, made up finish. We suggest going for a foundation that boasts luminous, dewy coverage like MÁDARA Skin Equal Soft Glow Foundation SPF15 to double up on the glow.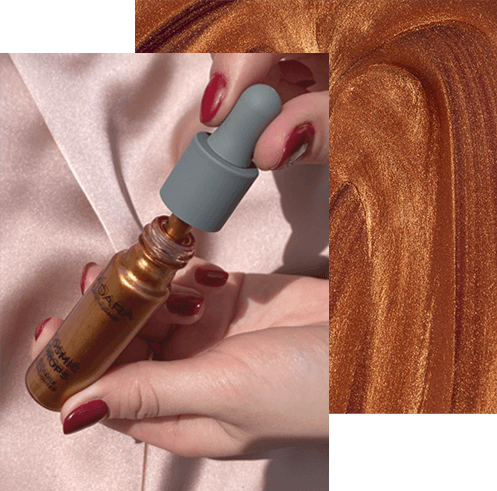 Enhance your body
If you think highlighter is just for the face, think again. Brush some on your collar bones, chest or the tops of your shoulders for superb definition and luster on nights out. Or try adding a few drops of highlighter to your body lotion to make your legs and arms stand out when the sunlight hits – the results will be positively glowing (no pun intended).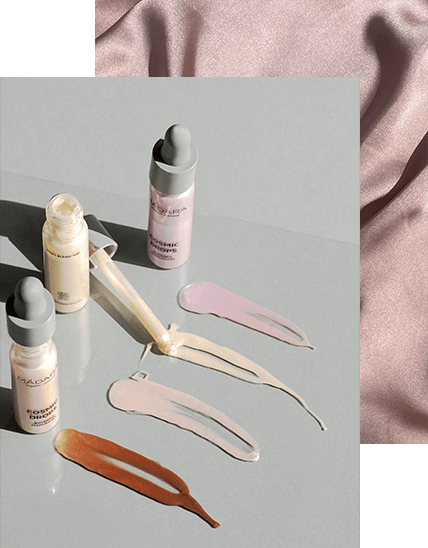 Don't forget about the eyes
Liquid highlighter can also double up as striking eyeshadow – just dab some onto your eyelids to make your eyes pop with perfect iridescence without any fuss. For a well-rested and fresh look, open up your eyes by applying a tiny amount of MÁDARA Cosmic Drops Buildable Highlighter in Cosmic Rose to the inner corners. You can use it as liquid eyeliner, too – take our Double-Sided Precision Brush and try creating an alluring bronze flick using the shade Burning Meteorite.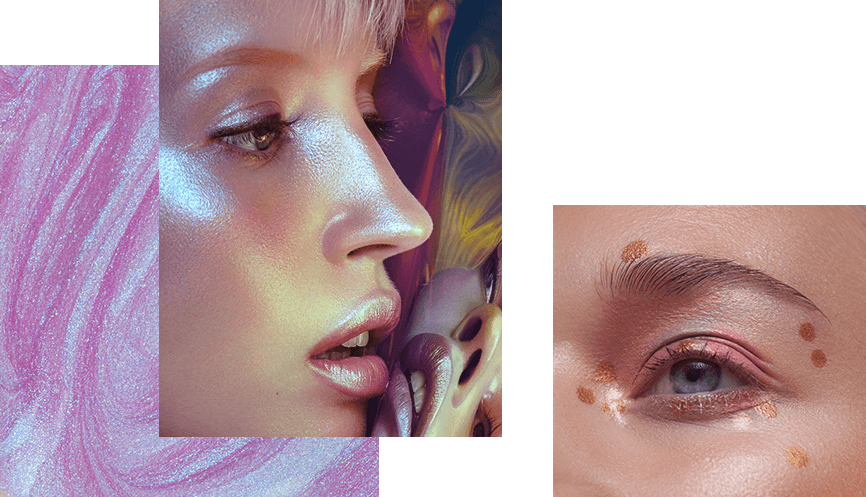 Be bold
Don't be afraid to experiment – steamy summer nights and festival outings simply call for bold makeup and surprises. Try MÁDARA Cosmic Drops Buildable Highlighter in Aurora Borealis for a mysterious and playful blue-lilac glow, reminiscent of a magical cosmic beam. But for the ultimate bronze perfection that's synonymous with summer, go for MÁDARA Cosmic Drops Buildable Highlighter in Burning Meteorite instead. Layer them on in several coats for an intense glow that packs a punch or experiment by drawing abstract graphic lines or adding playful dots around the eyes and cheeks.
So there you have it – now go and take your highlighting game to the next level.
Because a little glow never hurt nobody.